FC Buffalo is extremely happy to announce the next step in its development program, as the Reserve program started in 2013 has evolved to include a relationship with Empire Revolution Soccer Academy in Buffalo.
The two clubs will work together to co-operate the BDSL Championship Division club — now called FC Buffalo Revs — upping the ante on player development within FC Buffalo and Western New York.
FC Buffalo worked closely with Empire to select a head coach to offer high-quality training and guidance to the Reserve team, and is pleased to announce that longtime FC Buffalo player John Grabowski has agreed to coach the team this summer.
"A big part of my development as a player in college was being able to play at a high level with great players and coaches during my summers in Buffalo," Grabowski said. "I'm excited to have the chance to coach and provide some of the local players the same opportunity that I was afforded."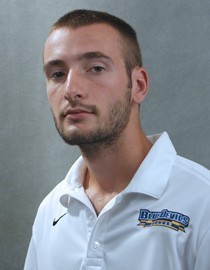 Grabowski played for FC Buffalo since its first season in 2010, making 25 appearances for the club during and after a successful playing career at SUNY Fredonia. He recently finished his third season as assistant coach at his alma mater, and has also coached for a number of youth programs including Empire, Black Watch and New York State West's Olympic Development Program.
"John is not only a terrific player and a rising young coach, but a man of exceptional character that comes from a strong Buffalo family," said FC Buffalo general manager Nick Mendola. "We've long looked forward to the day when we'd be able to bring him on board in a professional capacity, and this is a perfect fit."
Grabowski will now work with Empire to compile a roster of talented players from throughout Western New York. Interested players should email wolf@fcbuffalo.org with their playing history and contact information.
"We've watched as a number of Empire players have performed admirably for our team over the past few years, and we've had a tremendous relationship with Empire Revolution Buffalo director of coaching Tom Garigen, who puts players first," said FC Buffalo general manager Nick Mendola. "It's only natural that we continue our close relationship with Empire in this capacity. We're confident this move will fill a void in Buffalo's complete soccer development."
Garigen says the relationship is an easy bridge between our NPSL club and Empire, a youth development program that also plays in the U.S. Soccer Development Academy and is a youth development partner of the New England Revolution of Major League Soccer.
"FC Buffalo has developed a great reputation over the past couple of seasons and we are honored to be teaming up with them and providing another layer of opportunity, as it is a natural fit," Garigen said.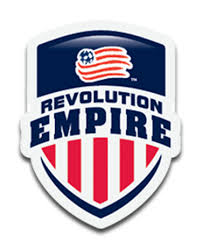 "Player development is first and foremost for Empire and a very important component of that is opportunity. Besides implementing a best practice player development model, as provided by US Soccer, we are also committed to proving opportunities for our young athletes all the way up to professional and national team programs."
READ MORE on our TUMBLR page: Delving into the decision to grow our Reserve team with Revolution Empire.
In its goal to supplement the National Premier Soccer League side and grow potential senior team players, FC Buffalo's Reserve team opened its existence in the Buffalo & District Soccer League's  (BDSL) Championship Division last May.
The BDSL's Championship Division is the second-highest division in the area, underneath BDSL Premier and above four other divisions. Teams that win the Championship Division are promoted to Premier. FC Buffalo Reserves will also compete in the Tehel Cup, the oldest running amateur Cup competition in the United States.
The team fell well short of its goals inside of the Championship Division but reached the Round of 16 in the Tehel Cup — the oldest active amateur soccer tournament in the United States — before falling to Premier Division side Celtic United in penalty kicks.
The Reserve Team will serve as a preparatory jump-off for players to learn Coach Murphy's system — and the dedication expected of FC Buffalo senior teamers — should they be needed to make a First Team appearance in the future.
FC Buffalo wishes to thank Hector Vasquez and his wife Liz for their commitment to the Reserve team in 2013. Hector skippered the club in its first season and did a terrific job as the Reserves project found its footing, and we're extremely grateful for his work.
Additionally, FCB is pleased to announce that Paul Loweecey will be working in a management role for the FC Buffalo Revs as it moves forward.
For more information, email: wolf@fcbuffalo.org
Follow @FCBuffalo