VISIT: FC Buffalo's online store
First off, we hope you've been safe and healthy during this incredibly challenging COVID-19 pandemic. We've been paying close attention to the information provided by the CDC, WHO, and our state government while having so many conversations with other clubs about the best way to proceed with meaningful competition if the summer allows us to safely bring soccer to Buffalo.
Our 2020 season is going to be unorthodox at best, and we're extremely sympathetic to our players, too. Many who sign up for a club in our league are hopeful of the platform it gives them to produce video and performances for scouts as they escalate their careers to the next level. Dozens of FCBFLO alumni have played in bigger leagues, usually with us as a part of their springboard.
So beginning Friday, April 17, we're announcing the players who committed to play for FC Buffalo during the months and months of roster construction that preceded the pandemic and schedule suspension.
We can't be 100 percent positive all of these gents will get to don the blue and gold given challenges with travel this summer, but they're already part of our family.
Also, please patronize our partners whenever you can. One that is new and still open is Colvin Cleaners. They offer free pick-up and delivery of your laundry, and are an environmentally-friendly business who happens to be offering free masks during the pandemic.
Our full list of corporate partners is at the bottom of every page of our site. Order a Gino's pizza or pick up beer from Sullivan's or Big Ditch, while keeping an eye for the return of the others! And if you know anyone who'd like to partner with FCBFLO, there's never been a time like now to help keep our club moving forward.
On to the player announcements….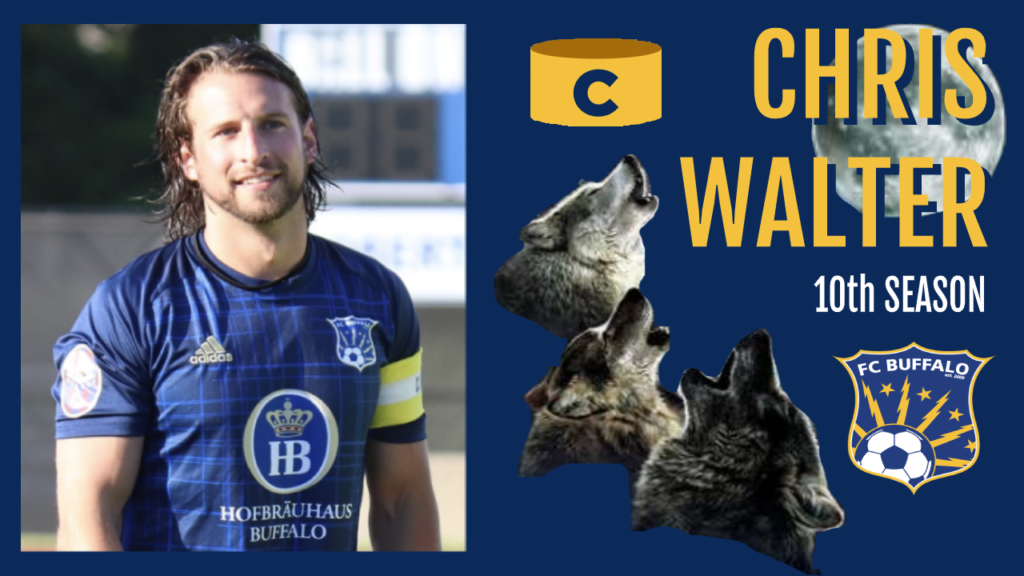 This one isn't a big surprise, as we're grateful that club captain Chris Walter is back for another season (his 10th). Chris is one league appearances away from 75 for his NPSL career, and he's closing in on 100 overall for our club (We're still working out the active total, so stay tuned).
Chris' nine career assists and 31 yellow cards are the most in FCBFLO history, and we're proud to have him in the family.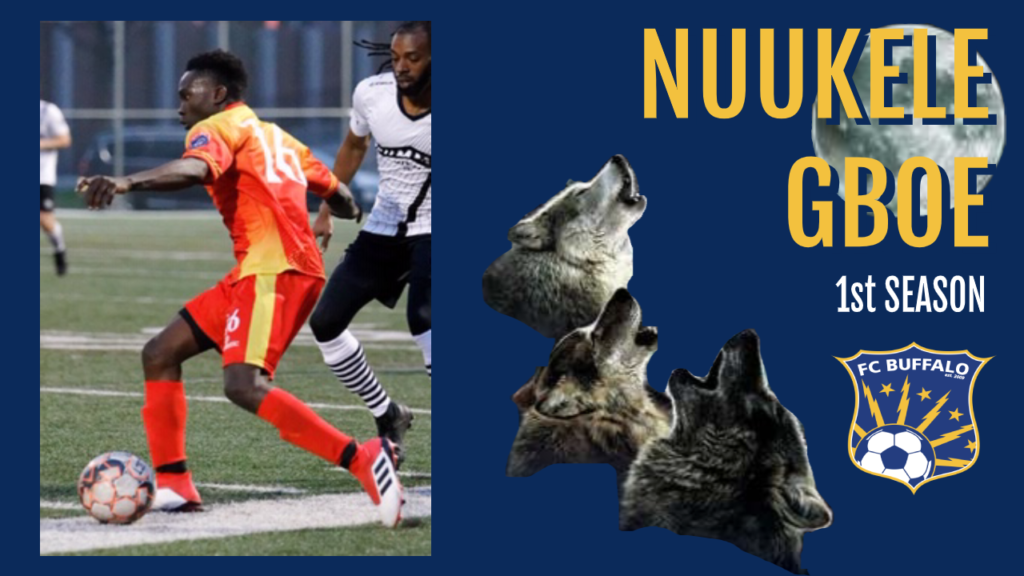 From someone familiar to someone new.
Nuukele Gboe comes to us from Dakota Fusion of the NPSL's North Conference, where he broke through in his second season to score six times last season. That was the fourth-best total in the conference.
Born in Liberia and raised in Ohio, "Nuke" can play every spot in the midfield and has plenty of finish, too. He's transferring to Niagara this Fall.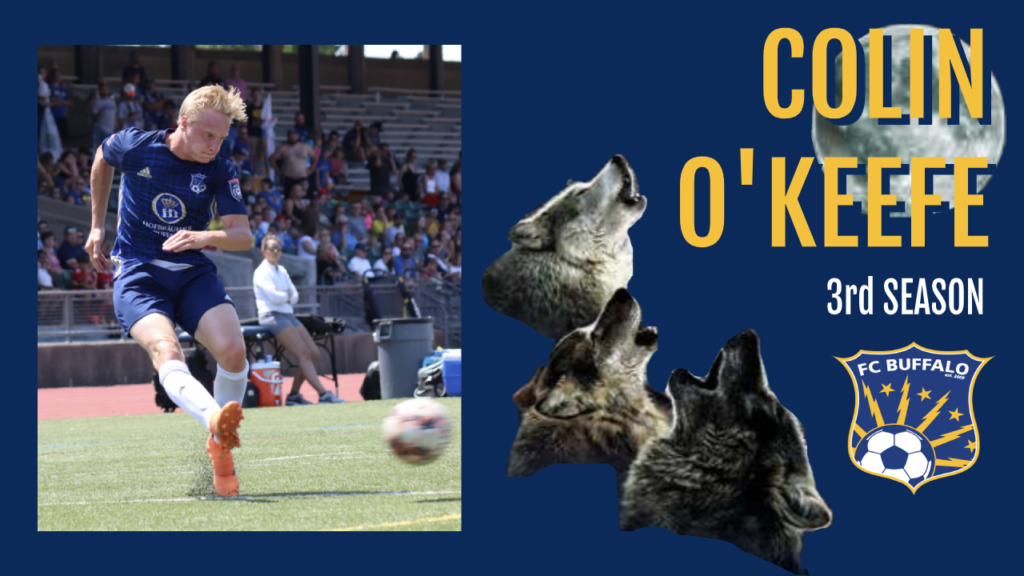 Colin O'Keefe joined us late in the Summer of 2018 after an impressive sophomore season for Erie Community College head coach and FCB assistant John Grabowski.
His rampaging runs down the right flank and never-say-die attitude served him well in earning a starting place for FCBFLO last season. He was all-SUNYAC second team for Buffalo State last season, where he logged the second-most minutes played on the team.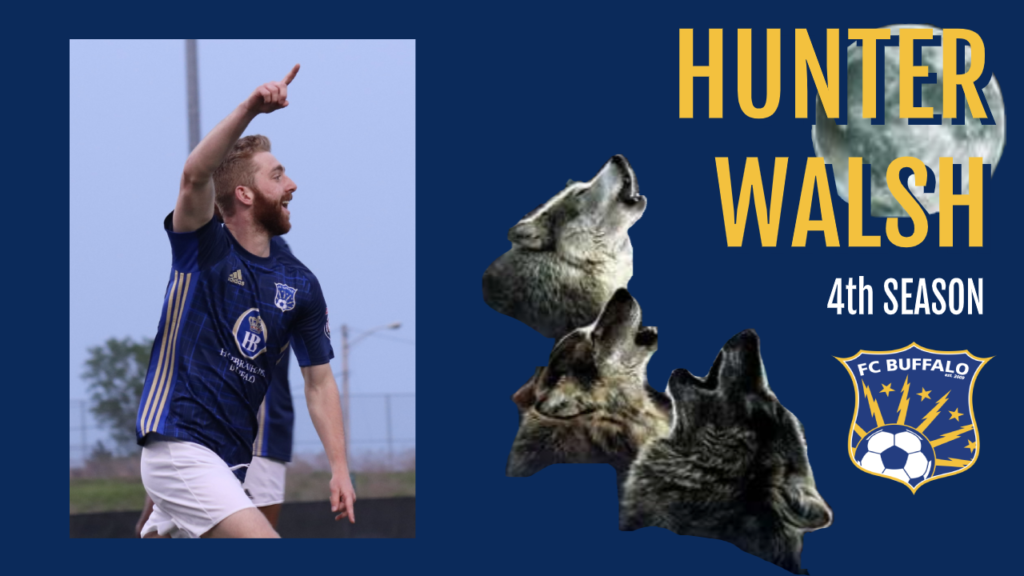 Versatile wide man Hunter Walsh returns to the club for his fourth season following a college career split between the University at Buffalo and Canisius College.
Walsh has three goals and an assist in 14 league appearances for FCBFLO and also scored against FC St. Pauli II in Germany last season. We look forward to another quality season from Hunter, whose played under two head coaches during his time with our club.
One of our monsters at the back, Buff State product Rob Williamson will bring his combination of grit and grace to our back line for a third season.
Rob is already on the cusp of our Top Ten in league appearances, having collected 22 in addition to a half-dozen friendlies here and abroad. The center back has chipped in a goal and an assist as well.
Also back for his third season is Canisius College graduate Bryce Tramuta, who took big steps with the club during his sophomore campaign.
Bryce brings a steady hand and calm demeanor to our goalkeeping corps. Fun fact: He's started life in the professional world and one of our longtime sponsors, Rich Products, and is also the co-owner of Mauer Athletics as well as a coach in the WNY Flash Academy.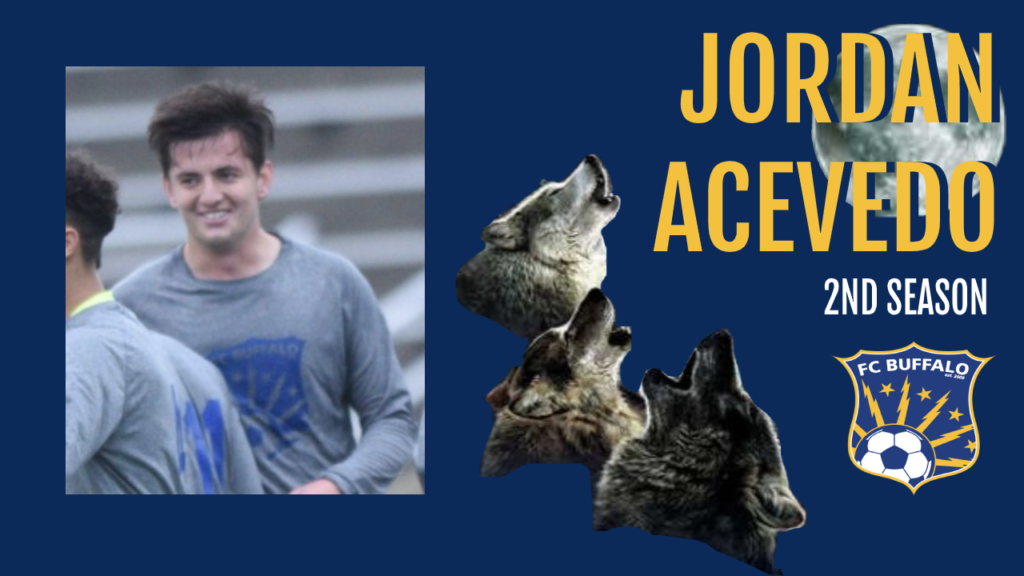 FCBFLO fans only got a couple of glimpses of Jordan Acevedo last season as the club waited in vain for his international clearance. So forgive the blurry photo!
The waiting will pay off when Niagara University's Canadian captain finally sees a league opponent in the blue and gold of our club. A gritty and technical leader, Jordan can play at the back or in the midfield.
An absolute handful for defenses with a non-stop engine and physical nature, Jamaican-born forward Nevado Elliott comes back to the club for a sophomore season.
The center forward from Alderson Broaddus University scored twice with four assists in nine NPSL appearances last season. Hopefully we'll get to see him do it big again this summer.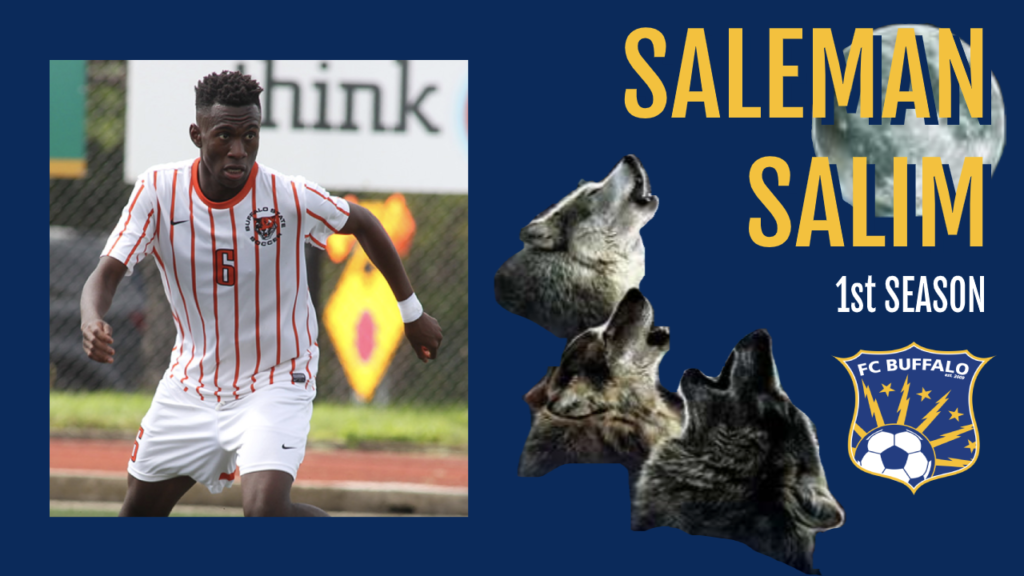 The seventh set of brothers to commit to FC Buffalo come from our city with an incredible story that has its roots in a refugee camp in Kenya and has flourished into massive college success.
Saleman Salim has been all-conference twice at Buffalo State under coach Francesco Cardillo, scoring two goals with three assists in 44 matches. His younger brother lit it up as a freshman this fall; Abdi Salim put together a SUNYAC Defensive Player of the Year award as a freshman, with a goal and two assists in 18 matches as a center back. He transfers to Syracuse University this Fall.
Can you name the other brothers to be a part of FCB for at least one summer?
…
…
Chris and Ryan Walter
Andrew and Matt Ferguson
Brett and Nate Stern
Hunter and Evan Walsh
Liam and Aidan Callahan
Jeremy and Justin Figler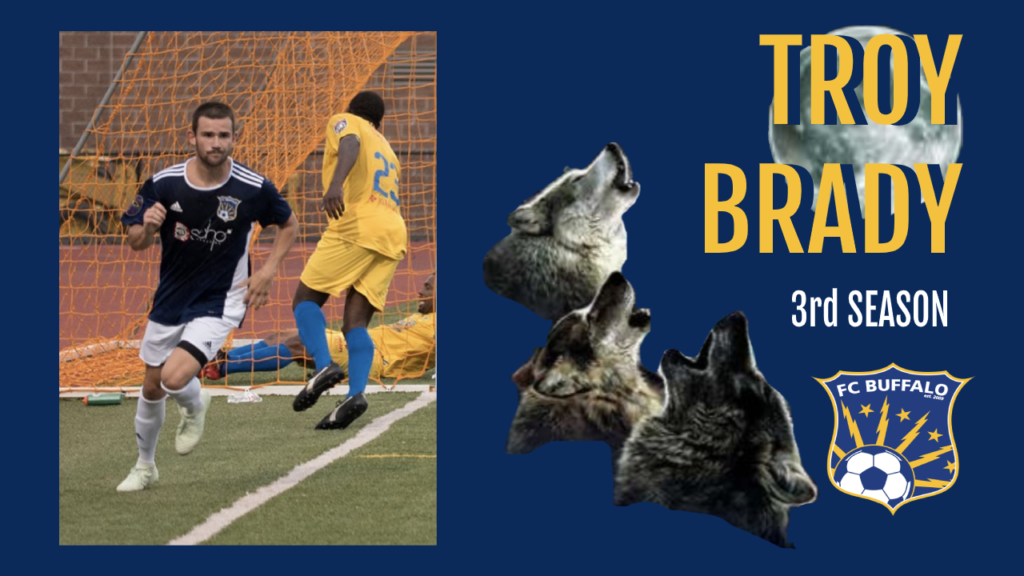 Troy Brady has followed an even year sequence when it comes to FCB, and we're glad that 2020 signals his return to blue and gold.
Joining the club after his senior year of high school, where he was WNY Player of the Year at Grand Island, Troy returned in 2018 and had a goal and an assist in two appearances.
The dangerous winger from Canisius College scored 20 times with seven assists in four seasons with the Griffs, where's he's top ten in program history for goals.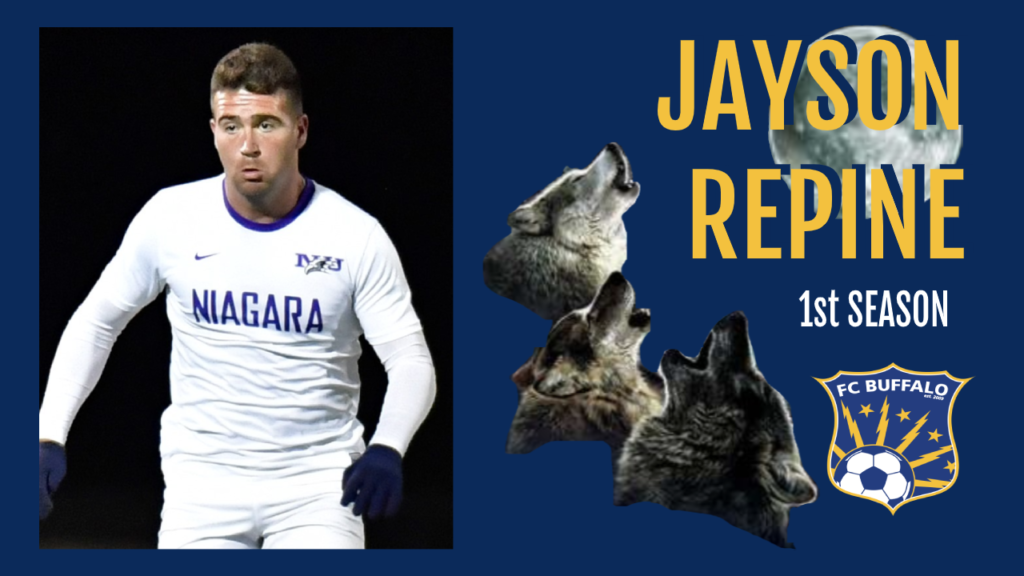 New to the crew is a big rising sophomore from Niagara University in Jayson Repine.
Jayson grabbed a goal during his debut season with the Purple Eagles, and is capable of playing essentially every position on the pitch from target forward to center back.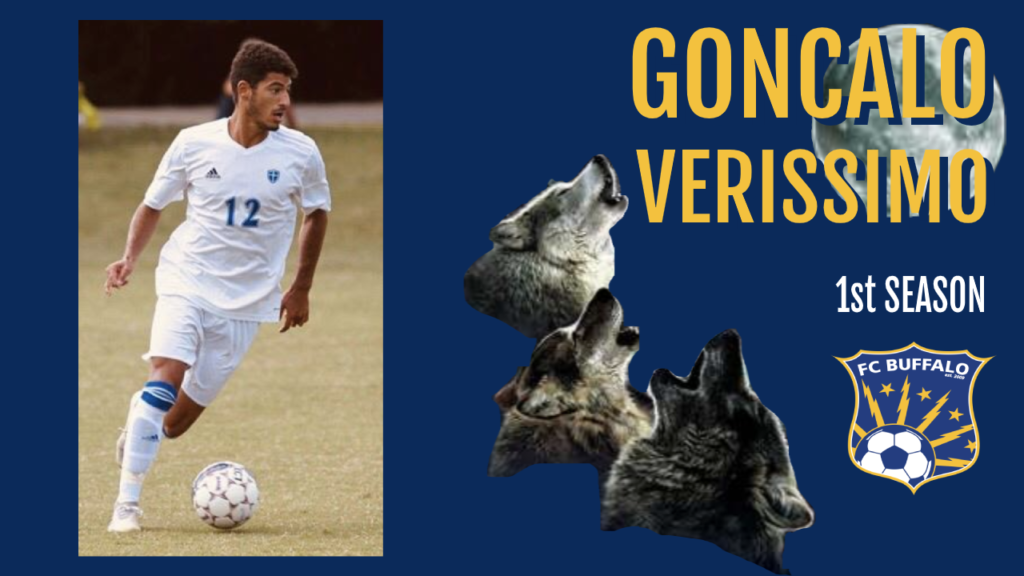 Portuguese midfielder Goncalo Verissimo comes to us after two strong seasons with NAIA side John Brown University, where he played 40 matches and scored six times with 10 assists.
Goncalo played for NPSL side Ozark FC last summer. Like new FCB teammate Nuukele Gboe, Goncalo starts his NCAA D-1 career with Bill Boyle's Niagara University this Fall, and we're excited to have him a part of our club, too.
Nemanja Simic has been on FCBFLO's radar for some time since the hard-nosed midfielder made a strong impression for coach Frank Butcher at Grand Island High School.
Nemanja is coming off a strong junior season for Francesco Cardillo at Buffalo State that saw him earn All-SUNYAC honors. He chipped in three goals and three assists for the Bengals this Fall.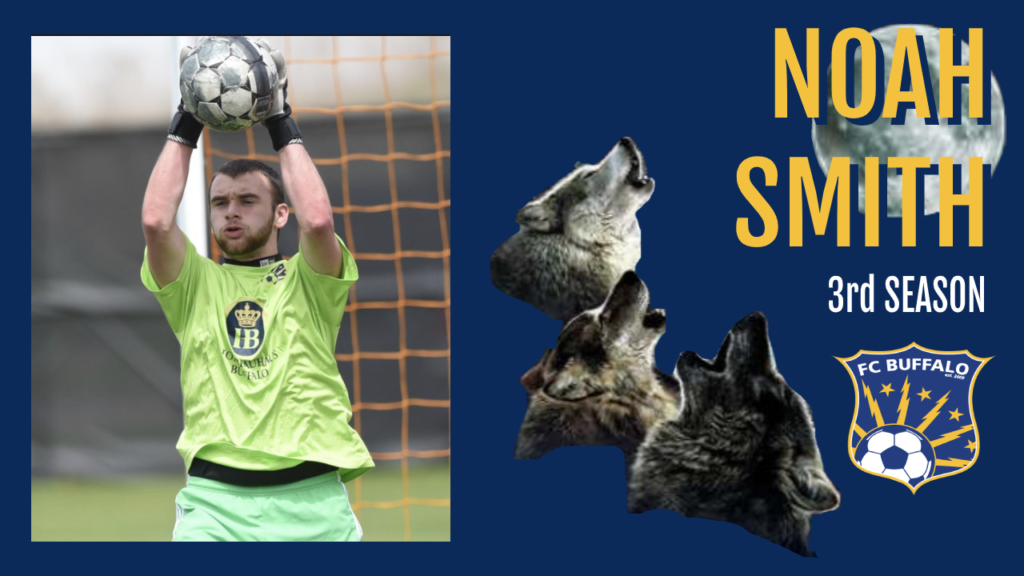 Returning for season No. 3 is goalkeeper Noah Smith, who finished up his senior year for SUNYAC program Cortland. The Williamsville South graduate starred at Erie Community College before heading east for his junior and senior years.
Noah made his debut against Canadian side North Mississauga in 2018, and his league debut last season. Welcome back to a good keeper and better young man who's always prepared to take a leadership role in our community efforts.
Raphaello Colasito is the fourth player from the University of Evansville to commit to FCBFLO, joining Ian McGrath, Jared Robinson, and Filip Johansson.
Raphaello can play anywhere on the pitch. The rising senior was All-Missouri Valley Conference during his first year with the Aces after two seasons of junior college ball with Chandler-Gilbert CC in his home state of Arizona.
A rising junior at the University of Rhode Island, Lancaster native Zach Drayer played 20 times this season for the Rams on their ride into the NCAA Tournament.
Zach's played 33 times with nine starts over two years at URI, scoring a goal this season after spending his first summer with FCBFLO in 2019.
Lachlan Beever's had an effective two seasons at multiple Buffalo institutions.
The Australia native scored an almost absurd 20 goals in demolishing the AMCC with Medaille in 2018 before transferring to play for Dermot McGrane at Canisius. Moving to the left side and playing quite a bit of left back, Beever scored a goal in 14 matches with the Griffs.
Welcome, Lachlan!
Also coming from Canisius, travel pending, is Italian centerback Alessio Atzori.
A MAAC All-Rookie Team selection in 2018, Alessio has played 29 times in two seasons with the Griffs. He's posted two goals and an assist during his two seasons on Main Street, and we're hopeful to see him ply his trade on the same street just a bit closer to North Buffalo.
Peter Massaquoi is a Buffalo product from St. Mary's.
He just finished his freshman year at St. Bonaventure, where he scored one goal in 13 appearances for Kwame Oduro's Bonnies.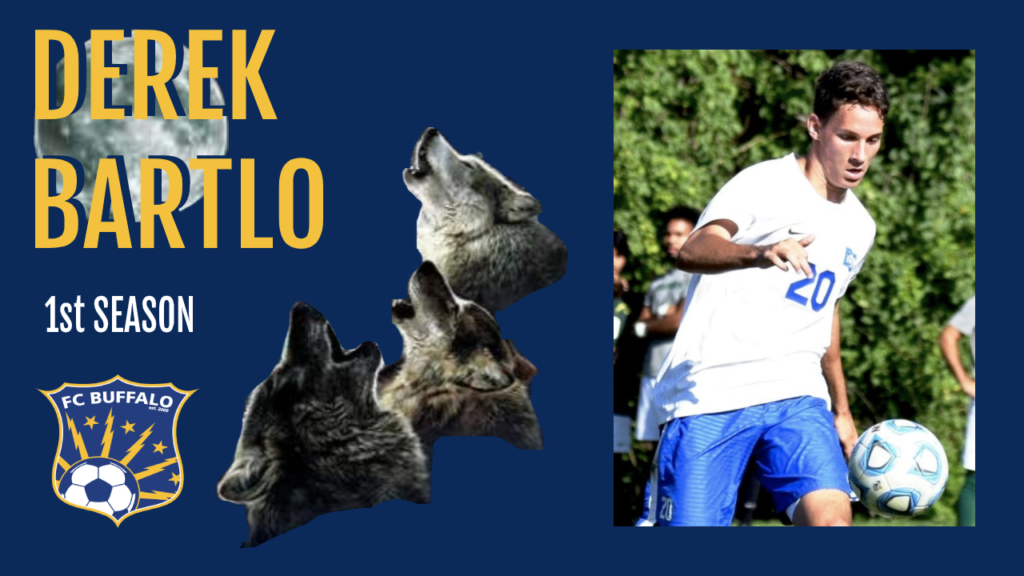 Also a rising sophomore is Daemen's Derek Bartlo.
A two-time All-Catholic midfielder at Canisius College, he found the net twice in his first collegiate season. Derek started 17 matches for the Wildcats, playing 1236 minutes.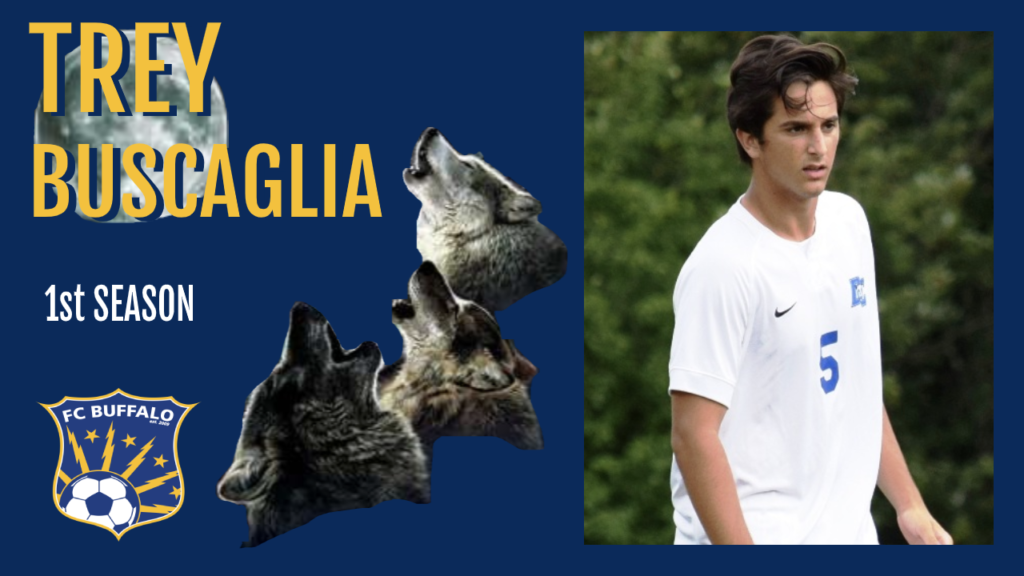 Trey Buscaglia is also a rising sophomore at Daemen.
Trey scored 58 goals during his high school career at Williamsville East, then played nearly every minute in his first collegiate season for the Wildcats.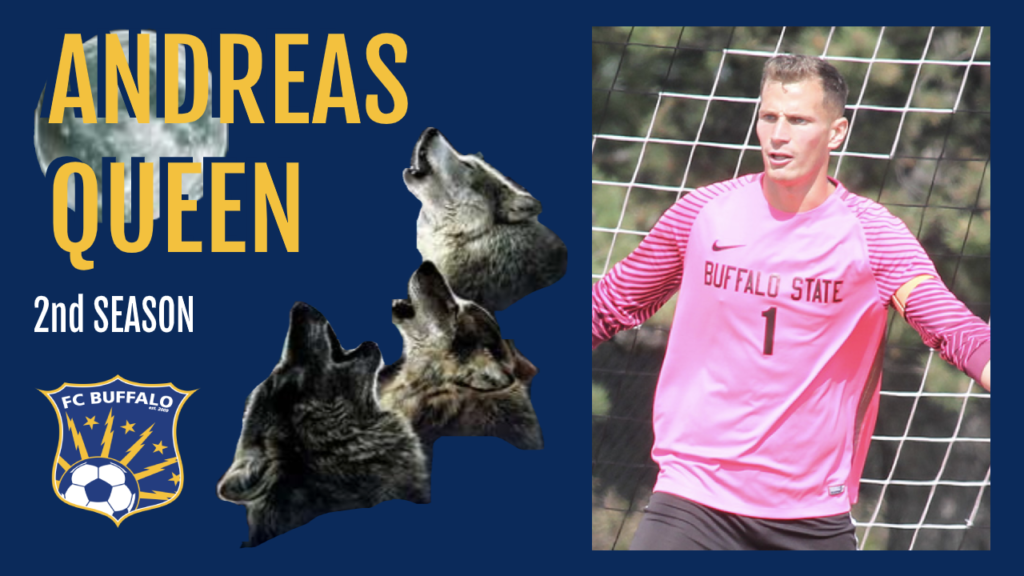 Coming back for a full season after joining FCB late in 2019, Andy Queen just completed an accolade-collecting career at Buff State.
Andy was All-SUNYAC on three occasions, playing 53 matches and allowing just 37 goals. He managed two assists as well.
More to come, so check back often.