Learn more: fcbuffalo.org/youth
FC Buffalo is proud to announce that women's first team coach Nikki Bartholomew is taking on a new role in our club, directing youth development with the establishment of a limited number of youth academy teams for the 2023-24 season.
Our men's side's entry into the United Soccer League opened up new opportunities for young players in the Buffalo area and will help us chart a course for Buffalo players from the youth level toward the first team, as we will prove ourselves time and again as an option that is focused on development and partnering with local organizations to grow the game as a whole.
We're motivated to clear the path for soccer players in our community to develop both as people and players while providing the opportunities to compete at the highest levels and get exposure with a focus on high-level, affordable, and sustainable programming.
FC Buffalo has no intention of being anything but the next step for players in an improved youth soccer ecosystem in Buffalo, nor will we have a collection of multiple teams in the same age group.
We are not currently hosting teams at the u10 level and down, and we are happy to have players who wish to dual card continue to play with their teams and keep local travel soccer strong.
We want to grow the game in the community, which means growing the local, community and travel clubs.
It'll be on FC Buffalo to prove this every day, that we are not here to be "another club" and this will not be "more of the same." Months and months of discussions have gone into this and we would not have accepted the challenge if we could not positively affect the system.
"Over the past fourteen years, I've said many times that FC Buffalo had no need to be in the youth space," said club co-owner Nick Mendola. "That's changed upon reflection of many conversations with clubs, directors, coaches, players, and families. We believe now is the time to provide an alternative high-level solution to players within Buffalo while continuing to wish the best to all soccer families in our area."
Youth soccer in our area faces many challenges – major barriers to accessibility, a disjointed network and facility challenges, amongst them, all of which will take time to rectify. We do not claim to have the solutions to it all, and that's why we're starting humbly, with open ears at the ground floor. We are transparently and collaboratively working to find solutions to make change for the betterment of Buffalo and the WNY soccer community at large.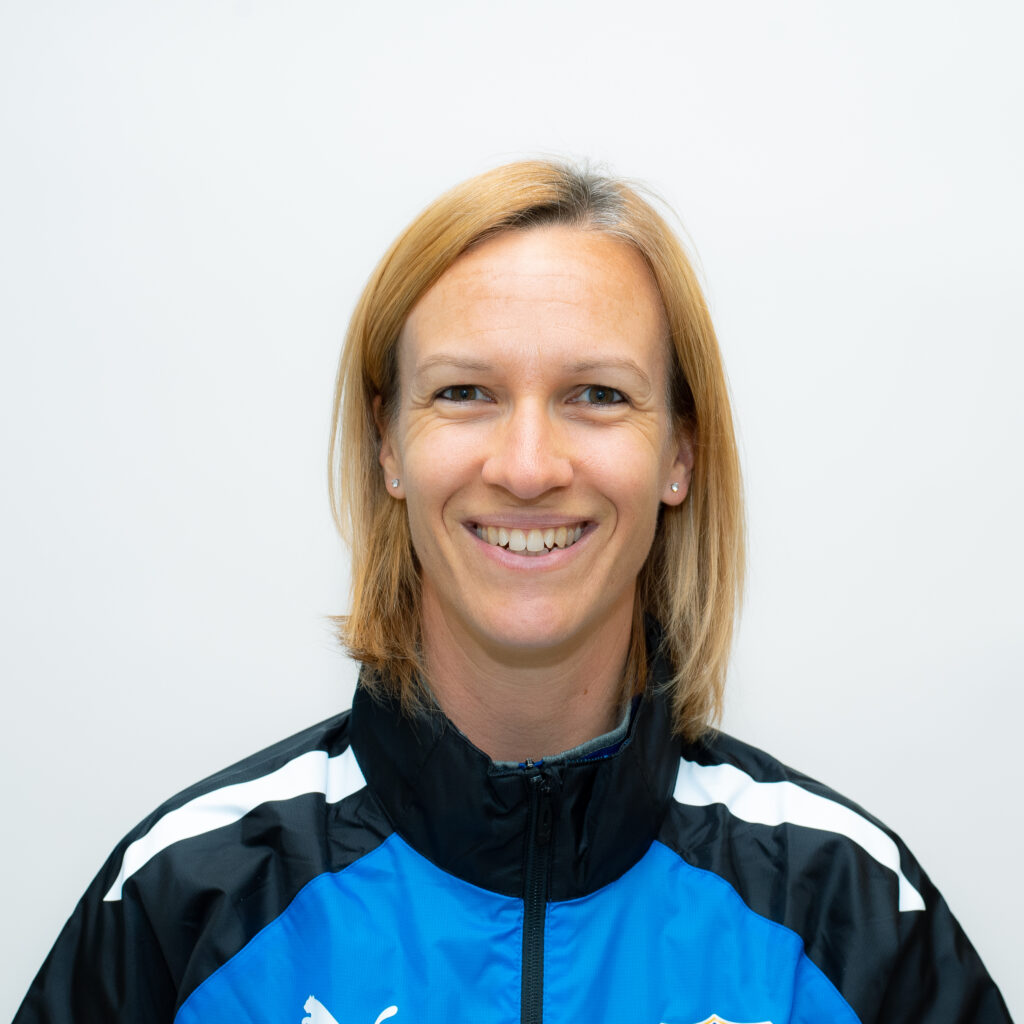 FC Buffalo has a direct passion for the community and the growth of soccer in our area. We have existed for 14 years and learned much from the implementation of our now-thriving women's team three years ago. We're listeners and will keep working to further understand our role within the community and what our abilities are to meet the needs of a local soccer ecosystem that is in need of support.
We are thrilled to announce our technical director and academy lead is women's first team coach Nikki Bartholomew. Nikki brings a wealth of knowledge and experience to this position. Not only has she led our women's first team to trophies in our first two seasons, but Nikki has played and continues to play a part in our soccer community. She was a player for Lancaster High School, the University at Buffalo, and Rochester Lady Rhinos, and continues to serve the sport as a coach, a trainer, a Soccer For Success Mentor, a referee, and now as a "Soccer Mom." She brings a unique perspective to this leadership role as well as an excellent reputation within our community as a collaborator and individual player development focused coach.
The FC Buffalo Youth Academy is specifically designed and focused to positively impact the development of youth in our community by providing soccer and life-enriching opportunities to young players of all ages and playing abilities, to create a lifelong passion for the sport of soccer, through competitive teams and training programs. We want to help more young people fall in love with the Beautiful Game so that they have a desire to continue being involved with the game throughout their life. With our men's team's move to USL League Two this season, many new avenues and opportunities have been opened to us which we are going to pass on to the players and families in Buffalo. In a utopian world, in the years to come, both our men's and women's first teams would have rosters composed of players from Buffalo and from within our academy system. This aligns with the USL Path to Pro philosophy. We will prepare the players for the path, not the path for the players.
We are hosting an Open Turf/House Information Session on Monday, June 5th from 6-7:30pm at the Community Sports Complex at Tapestry Charter School at 111 Great Arrow Ave in Buffalo. This will be a great night for youth players born between 2014-2007 to come and interact with the Staff and First Teams; Players will have a chance to find joy on the field. Feel free to join us for the whole time or drop-in for any portion that you can attend so that you can see what we are all about.
We have been building an excellent staff and will be making announcements in the very near future along with tryout dates. To learn more, visit fcbuffalo.org/youth